Welcome to "Lo Chalet di Ocre"!
- Experience the essence of natural living, inside and outside ... -
... YOU WILL FIND ...
Relax
Colors
Perfumes
...try this experience ... you will remember it!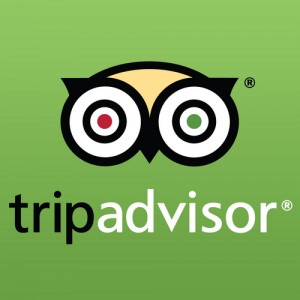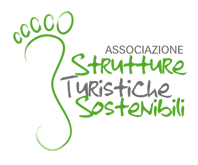 Where we are
- ... the green heart of Italy, within reach of ... -
some more information
The Chalet is located at beginning of Mt Ocre area, in the homonymous municipality, in San Felice village, just 10km far away from L'Aquila, 18km from the ski slopes of "Rocche Plateau" and 20 km from the Gran Sasso cable car. It 'a wooden structure (blockhouse type - see photo gallery) that  through the application of green building modern concepts makes it energy saver class A and earthquake resistant.
By car:
From Rome, motorway exit West L'Aquila, and keep Avezzano - Rocca di Mezzo (SS5bis) direction.
From Pescara A25, motorway exit at Bussi-Popoli and keep SS17 road to L'Aquila, near the industrial area of Bazzano you will find an intersection, turn left towards Monticchio - Ocre.
From Bologna - Teramo A14, motorway exit Est L'Aquila than keep SS17 road to Pescara direction, after a few km turn right towards Monticchio - Ocre
......for  all directions, arrived on SS5bis continue to Avezzano-Rocca di Mezzo direction, than at milestone Km8 there is the junction of entrance to San Felice d'Ocre village; Once on the road on the left after 200m you will find sailing flags with the logo of the chalet .... you have arrived, finally :-)!
Address
Via della libertà 5/A - San Felice d'Ocre
GPS
Gallery
- ...some photo shoot for you -
WHAT TO DO
- ... all that we can help you to find out! ... -
Abruzzo Bike Tour
Over 30 itineraries to discover all Abruzzo
All the major region tours at your fingertips. With GPS tracks and detailed technical maps.
HERE  all the data of the routes remembering that we offer the shuttle service for all guests and their bikes according to the chosen route
Arts, Culture and History
Taste history perfume
Your cultural itinerary has a wide selection, and you can start from the Ocre territory, rich in history and relevant religious and artistic crossroads. Then you can expand your trip to the architectural beauty of L'Aquila arriving to the entire Abruzzo. You will be fascinated by what these places will be able to convey to you
Hiking
Directly from the Chalet
From the Chalet using suggestive trail you can reach Mt Ocre, Mt Cagno and Mt Bagno peaks. You go through different types of vegetation as you go up in altitude. Streams and drinking water will surround your desk. For the most demanding, just a short drive will lead you to the slopes of the Gran Sasso of Italy, which are visible on the other side of the Aterno valley. Even the Majella and Abruzzo other peaks are within a day.
Ski & Free Ride
Enjoy top view from our Mountains
In the nearby areas of the "Rocche"En Plateau as well as the nearby Gran Sasso one of the activities that guests can practice is that of Downhill Skiing (Alpine Skiing). We have a convection with the ski resort of Campo Felice and guests as well as having a discounted rate can pick up the skipass directly in the Chalet. Conventions are also available with the main ski schools of this station to learn better directly with professionals in the sector.
Sinkholes Walking
on foot or by mountain bike
Several green paths allow you to walk on the ridges of "sinkholes", either on foot or by mountain bike, without having to take the car, directly from the chalet. You will enjoy fantastic scenery and towards Mt Ocre that towards the bottom valley looking back at Gran Sasso.
Climbing
Climbers can easily reach several cliffs, some of which directly within the Ocre area. From the village of Cavalletto d'Ocre you have 3km to Monticchio cliss, true natural outdoor climbing gym with dozens of routes, the easiest accessible to children. For those who enjoy the higher difficulty just 2km far away from the chalet, in San Panfilo there is another equipped cliff. By car, it's possible to reach other climbing areas,  in the Province as well in the region, starting from Paganica (10km) close to "Madonna d'Appari" religious shrine. We can organize lessons and specific excursions.
Ski Moutaneering at Monte Ocre…and not only!
Ski tours and snowshoe trails
Fantastic ski mountaineering and snow rackets excursions on Mt Ocre, annual stop of the Italian Snowboard Mountaineering Cup and SkiAlpDeiParchi trophy. Proximity to mountain districts of Gran Sasso and the "Rocche plateau"  allows practicing this sport having a wide choice of itineraries based on the tastes of each one of you.
A dip in SINIZZO lake
On warmer days, where even at 800 m you want a nice dip, just 20 minutes from the chalet, in the village of San Demetrio, we have a small equipped lake where the immersion in nature will be total.
LINK TRIPADVISOR
Prices
- children under 3 years are free, children aged between 3 and 6 years have a tariff reduction of 50%. Every 6 days one is free! Check IN: after 14 pm, Check out time: before 11am. For those staying at least 5 days, 2 free transportation to the ski resorts at " Rocche Plateau". -
Single Room
€ 40
guest price per day

INCLUDED

breakfast
complimentary toiletries
Free Wi-Fi
kitchenette limited to children's needs

On request, dinner of typical products (min 4 people)
Double Room
€ 35
guest price per day

INCLUDED

breakfast
complimentary toiletries
Free Wi-Fi

kitchenette limited to children's needs

On request, dinner of typical products (min 4 people)
Triple Room
€ 30
guest price per day

INCLUDED

breakfast
complimentary toiletries
Free Wi-Fi

kitchenette limited to children's needs

On request, dinner of typical products (min 4 people)

Contact us
- we will be happy to give you more information ... -